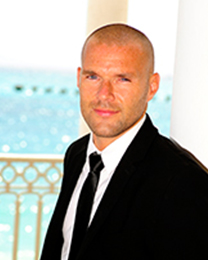 Testimonials
I've been working with PSR Promotions for 6 years and have thoroughly appreciated their professionalism and enthusiasm. The team, run by Paul Roberts, is incredibly hard working and I have been impressed with their consistent levels of quality and service. Their focus and dedication is second to none and I would highly recommend them.
Levi Roots Reggae Reggae Brand
The Tayto Group Ltd have been using PSR for the last Four years at various venues throughout the UK.

As a Group we are very conscious of our company image and we set a very high standard when it comes to dealing with the general public. There are very few agencies that meet our criteria, PSR however meets the criteria in every way.

The management is professional and nothing is too much trouble, they take things in their stride and handle all challenges given to them.The Staff at PSR are pleasant and professional in their approach to the job, well groomed and turned out and once briefed they have a good working knowledge of the products they are promoting.I have had personal experience of working with them on numerous occasions and after a long hard day they still manage to have a smile for the last customer.The rates are the most competitive in the market.I would have no hesitation in recommending PSR to any of my associates in the business world.
Robert WG Brown Group Promotions & PR Manager Tayto Group Ltd


"We began using PSR for activities across Europe. Paul delivered over and above on the standards I expected which largely contributed to the consistency of excellent results we achieved throughout the year, hence the decision to keep using PSR for the foreseeable future was one of the easiest I've ever had to make. They continually deliver on all areas of staffing even taking on additional responsibilities when required, yet the extremely high standard of output remains and all this at a very competitive rate"
Niall McAleer - Travel Retail HoReCa Manager - Imperial Tobacco International


I've used a few staffing agencies since I started in experiential marketing almost four years ago, but none of them have come close to providing the level of service that Paul and PSR offer.  Utterly professional, reliable and incredibly friendly.  In any situation, Paul comes up trumps in delivering over and above.  100% attendance from all staff at the events I have carried out with Paul, not to mention an incredible wealth of knowledge when it comes to exhibitions that stand out from the rest. 
Kirsty Cameron Multiply
Recent Clients